Dru-Ha's Eulogy
While this is an extremely difficult time and I have an empty feeling that won't go away, it was actually a little easier for me to get dressed today. I didn't have to worry about my shoe game being on point. See, Sean was an avid sneaker collector and connoisseur, and as quick as he'd throw a gratifying compliment to you if you were wearing a pair he admired, he'd have an entire room in an uproar if he were clowning you for wearing the wrong pair, "What the eff are those"?! .
I called Sean last Wednesday, he picked up the phone, and he basically cursed me out… but that was nothing out of the ordinary, he could be cantankerous and grumpy, especially when we were gearing up to promote a new project. I called him an ogre. For the 22 plus years I had the honor to know him, when I called the house Sean answered the phone with either; "What the F you want", "What did I do?"; or Joe's Pizza. From his answer, it was code for how much we'd get accomplished on that call.
When in a good mood, Sean was enjoyable to talk to on the phone. He was direct and to the point, not a lot of extra talk, ray ray ki ki bo bo as he called it. He'd play me new verses recorded fresh out of PF's studio, talk sports and TV shows, and would amuse himself making me awkwardly uncomfortable by asking me what's todays math?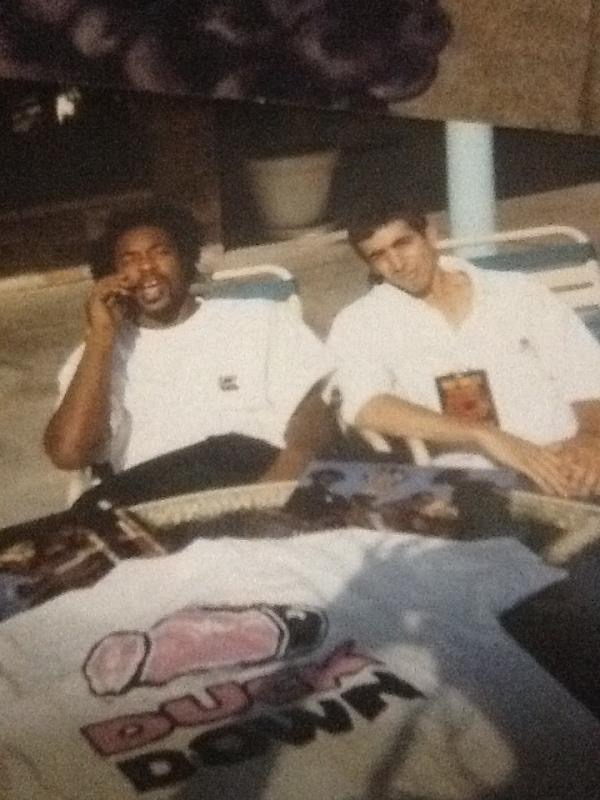 We go so far back, I remember he had his fun with the beepers too. In a late night nocturnal studio session at D&D he would sneak off and page my beeper with a popular rappers number and watch me call them back. Some how I'd end up on a call with the likes of a Jeru the Damaja, asking him what he wants, and him asking the same of me; both equally confused on how we connected, Sean in the studio cracking up.
The practical jokes at my expense didn't end there, and I adored them. They were personalized and imaginative. He never made you feel bullied or humiliated (unless you had fur on your shoes) it was always something we could laugh at together after the pranks unfolded. In early Heltah Skeltah interviews, when he became predictably bored with the questions, and I had still had a flickering rap career from my verse on Black Moon's "U Da Man", straight faced, he told various reporters that I was recording an album with Bon Jovi. Later when I stopped traveling on the road with Sean, whenever he found himself in Baltimore he would tell the audience in the middle of his set that I wasn't there because I watched the Wire and I was too scared. In present internet days, there'd be times with no warning, where he might go on a twitter rampage encouraging people to send me their demos and beats. My timeline and email would fill up. That was Sean with his mischievous and appropriately inappropriate sense of humor. He made us laugh till Tek had water in his eyes and all of our stomachs hurt.
Sean loved Hip Hop, specifically "hardcore rap and Mary J Blige records"…. He appreciated a wide range of artists, but he actually liked his music the most. "Sean Carter is nice but Sean Price is the best" he proclaimed. (And we would learn last night that Jay Z's respect for Sean was mutual as we learned via DJ Premier that Jay reached out to us to send his personal condolences and make a very generous donation to Sean's fund.)
Sean was a lyrical warrior, a savage competitor, a true Bar Barbarian. "I'm the nicest rapper out duke Eff what he said"… He took pride in his writing, was self aware of his skill, and had no lack of confidence. It's that type of tenacity that you want to see in your power forward, his position in the Fab 5, and he had no reservations complementing himself; when we spoke, often saying – "Cheeze I'm Nice, I can rhyme a little bit." We agreed he was nice, we said it thousands of times, but he made the MC's he kept company with better too. On a given track, much like a great basketball player he challenged Artists to step up, always leading by example… "Sean Sparks like Jon Starks in the 4th Quarter"… I thought the senior editor from Wired, named Peter Rubin summed up Sean's DNA as an MC best when he wrote: "What Sean Price did was write bars. Thousands and thousands of them, each an exercise in menacing literality. But his ice grill was deadpan; every threat was tinged with a laugh, and you could always hear the smile lurking behind the serious.
In the past week there's been a tremendous flurry of media attention. Tributes given from long time supporters of Sean on Sirius radio from Scram Jones, DJ Eclipse & Premier, Statik Selektah, on specialty shows from Rosenberg, Combat Jack, Premium Pete and Dallas Penn, but other less likely, and bigger national media outlets which didn't cover him in the past, have picked up on this part of Sean's story. From a special by FunkMaster Flex on Hot 97, to landing on the cover of both The NY Post and Daily News where Sean would have surely appreciated being pictured next to Donald Trump, to even TMZ reporting. It's rewarding to see him receive the recognition but at the same time frustrating. I found myself asking, why do so many talented Artists have to die to be relished, properly acknowledged? In conversation if I complained about something like this to Sean; and I would have, his most likely reply would be, "Cheeze if you can't be used your useless". "At the end of the day, it's nighttime."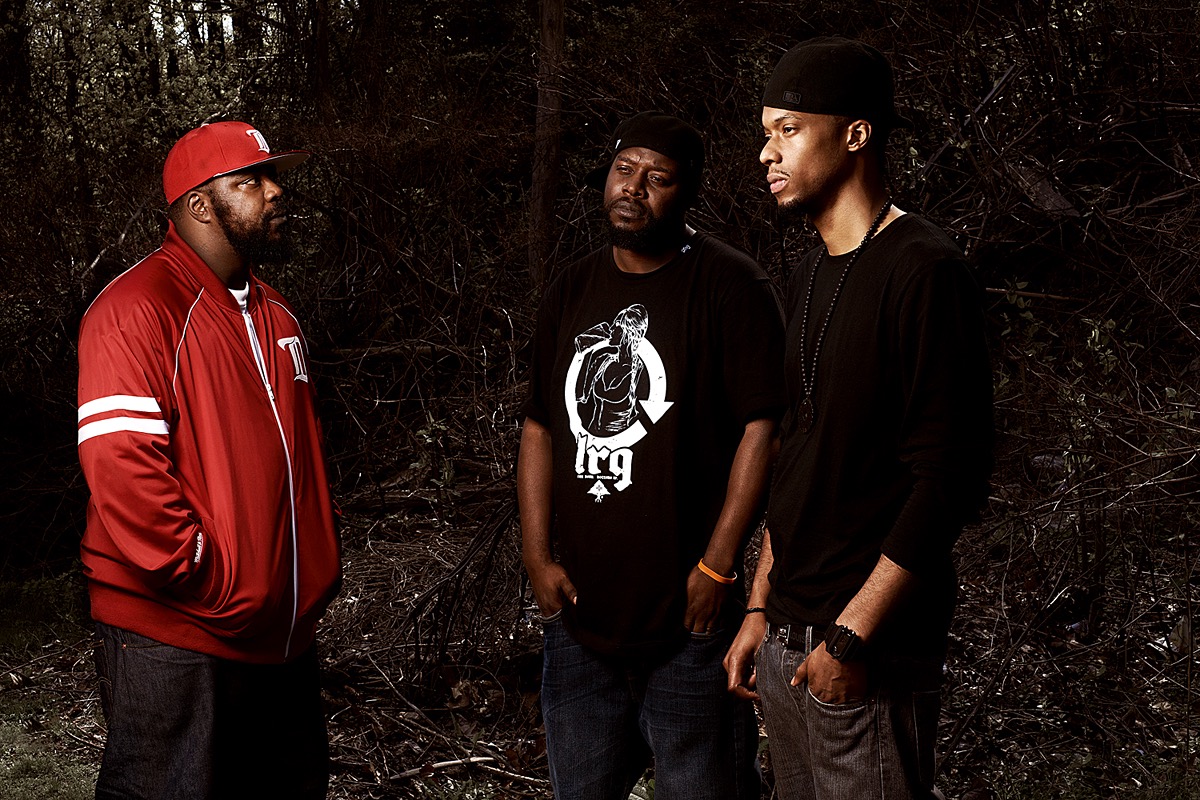 Ask him about the changing of the guard in rap music, or his thoughts on what the current state of Hip Hop is today, and his answer would be "Nebraska". Random answers complemented the random bars that commanded our attention, we craved to know what he would say or do next? Random Axe. He developed a close relationship with Hex and Black Milk and pushed Black for the right beats. He genuinely admired Guilty Simpson as an MC, one of the few that he would introduce me to including his brother Illa Noyz, Rusete Juxx, the late great Flood, Roc Marciano, Illaghee and Da Villans. These MC's made him smile when he listened to their verses. He didn't seek out big name feature artists to help sell his albums and didn't allow us to do it for him either.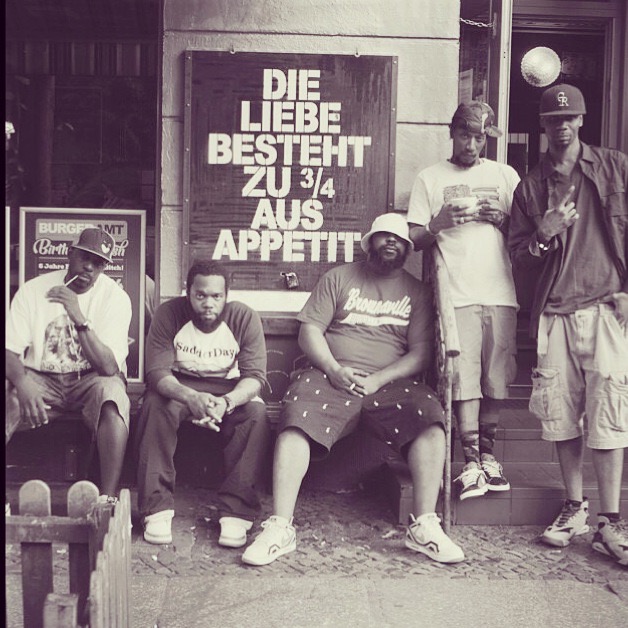 But at the heart, he played for one team throughout his career. He declared "I'm Boot Camp 4 Life" and no matter how turbulent times could become, he never waivered. He knew that his BCC kin loved him unconditionally, accepted his irrational ways, and most importantly that they could rhyme on his playing field. He always insisted that Rock was the better MC in Da Incredible Rap team of Heltah Skeltah, and told me on more than one occasion that coming up through the game, Steele was his favorite MC. Buck was a mentor and trusted confidant. We never had to ask, he proudly wore the Duck Down uniform, hats, shirts, hoodies, jackets, whatever, he carried our flag with him. Most importantly it seemed to him, he represented for Brooklyn, but more specifically for Brownsville, reminding us that "the sills been acquired since living in Tilden."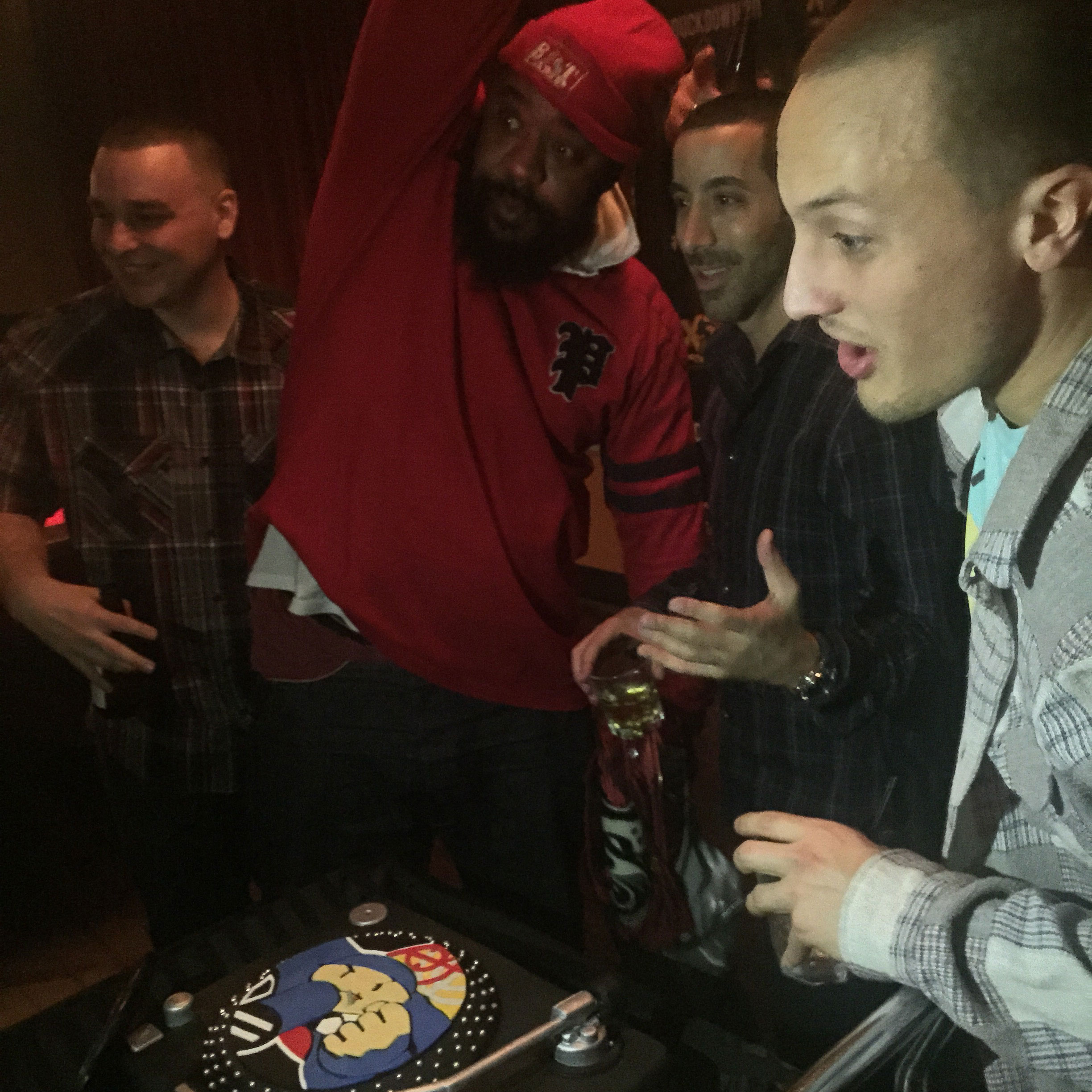 Sean didn't care much for industry events and politics, for that matter… In 2011, At a Rock The Bells press conference panel loaded with top tier Hip Hop talent, a reporter asked Sean who he was most looking forward to seeing, he replied "Nobody", I'll be in my dressing room smoking some trees until it's my turn". On Twitter and Instagram while many of his peers focused on accumulating followers, Sean countered by leading the social networks in blocks. Say something he remotely didn't like, and you were banished. Some fans wore it as a badge of honor, proud that they were blocked by Sean Price.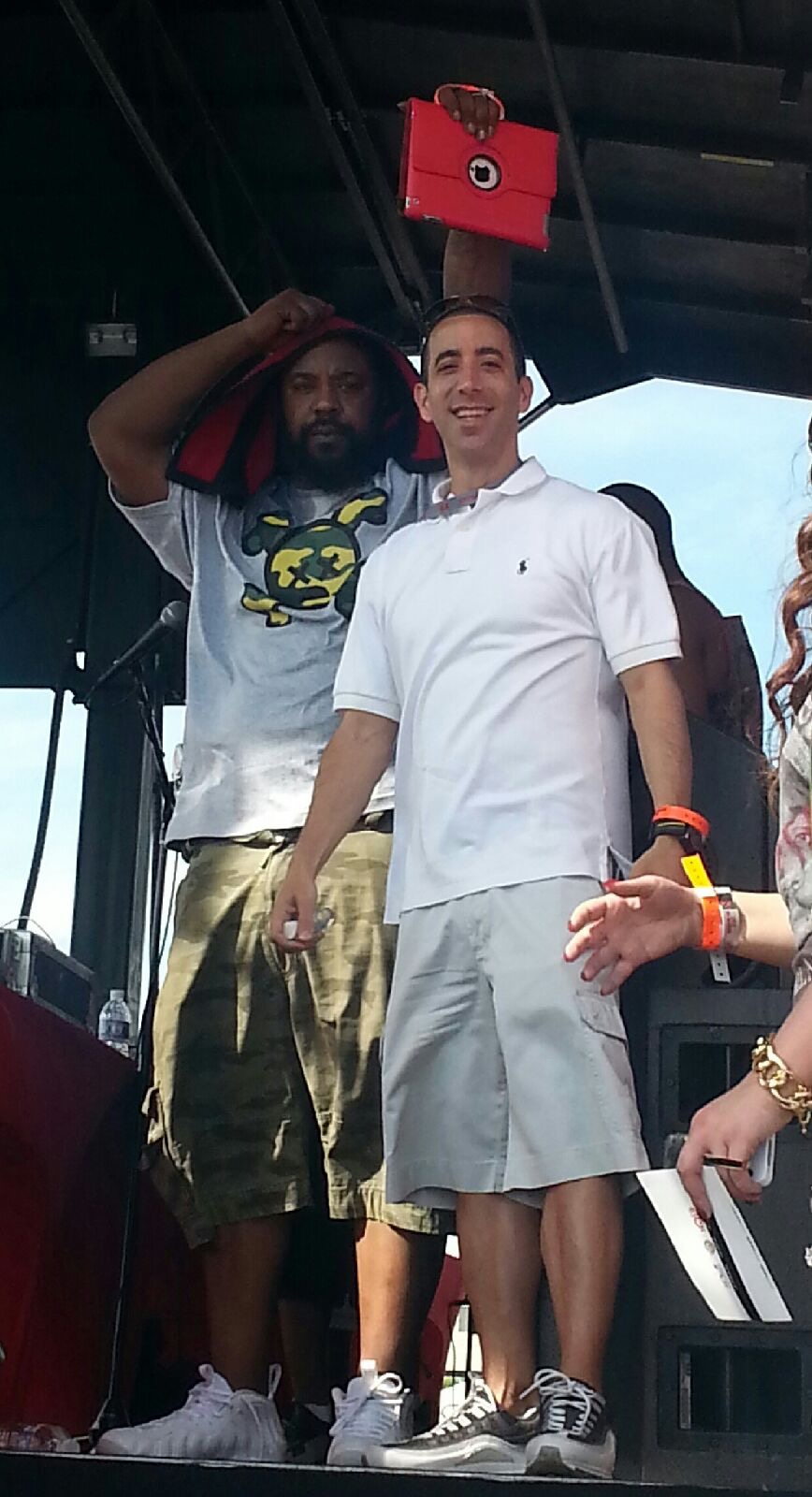 At summer jam where he and I judged a battle on Hot 97's festival stage for many, many years, he never did it for the exposure. He did it for the tickets for his family. Each year, instead of worrying about being back stage, or in VIP, he took his wife Bernadette and sat in the stadium where they could watch the show together.
Sean overstood that Bernadette held him down. I marveled how he invited her with him to all his shows. They rode out together. Hot, crowded dressing rooms full of dudes and smoke, Bernadette by his side and in the pictures too.
Bernadette – I don't have to tell you but he loved you. And in turn we as fans loved that he shared bits and pieces of your private moments with us. He rhymed about you: "Yall know how I met her, we broke up and got back together, then broke up and got back together, pshhh – I love you, I hate you, I hate you, I love you, Our love is like husband and wife, or a brother and sister, unconditional love even if I aint with ya. Remember when I messed up, you kicked me out of the house? Wait a minute that was yesterday. "
Elijah, Terri, Shaun P, Cash you were his prized possessions. Underneath his armor, he was a man of value and integrity. He was a proud Father.
On a song called "Violent" off Sean's Jesus Price album he starts the song off with an adlib line saying "I'm such a failure" he was joking of course, made us laugh yet again, but sadly, do believe that Sean had doubts and insecurities about his value and accomplishments. From looking around this room and witnessing the outpouring of grief that the hip-hop community displayed upon hearing the news of his passing, it showed how many people and Artist's he touched. Pause – The love and light you bring out, makes you anything but a failure. You were inspiring, and left us a massive catalog of music to remember you by. But make no mistake about it; we love you for the person that you were, even more so than the legend that your music will live on to define.
Sean rhymes:
"Sean is the man, and I'm doin all that I can
When I rhyme, I feel like the the world's in the palm of my hand
All I is, is all I am
And all you is, who gives a Damn?" P!
That is all.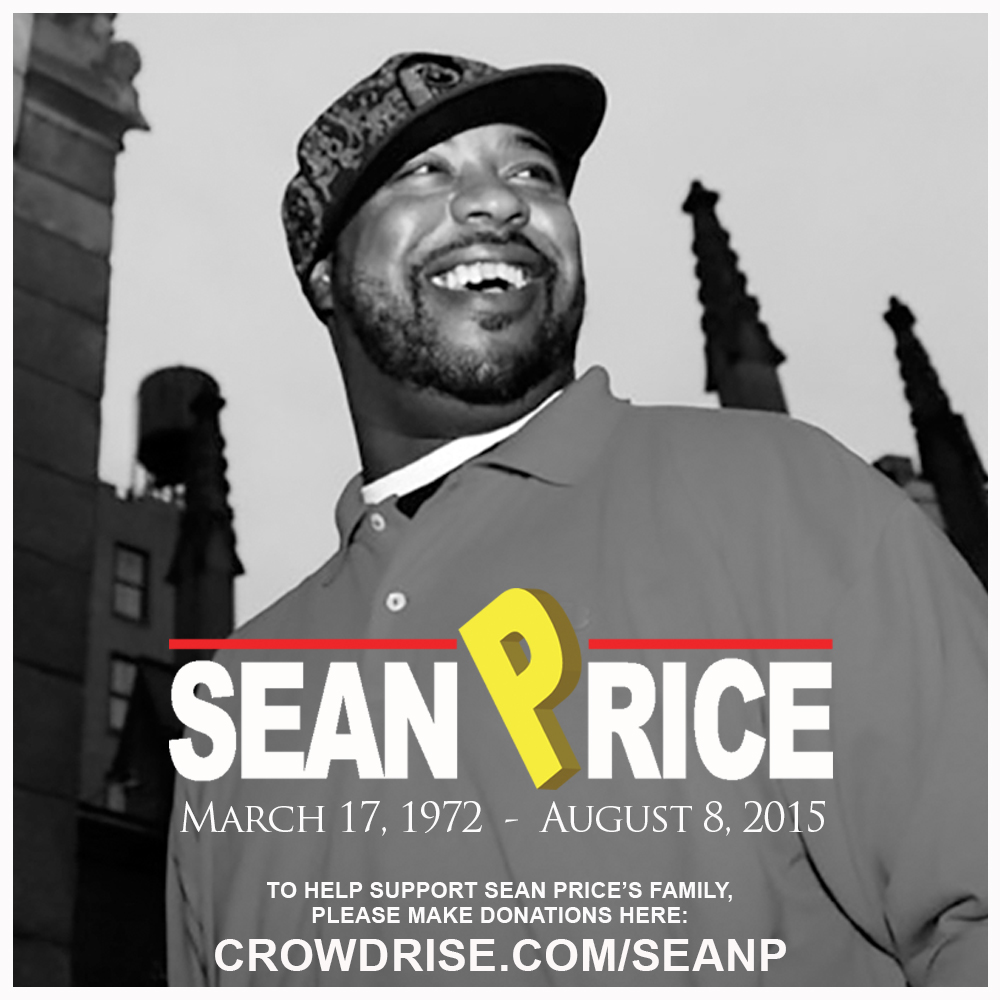 "My heart hurts. Sean Price is gone. Rest in Paradise legend," 9th Wonder tweeted. Rapsody added, "This is the worst. To the legend…and big man with a big heart and big sense of humor…we love you Sean Price. RIP."
Sean Price went from being a childhood hero of mine to a great friend. He was the most competitive MC I've ever met & kept me on my game," Talib Kweli tweeted. Killer Mike also wrote, "RIP Sean Price. Mic God, lyrical Warrior and supreme Emcee."
Rest in Power Sean Price. You were always a friend, a brother and an inspiring lyricist. We love you & we will always miss you Ruck – Immortal Technique
RIP to Sean P…. So sad man.  He was a huge inspiration to me," Macklemore wrote. "Grew up on BCC.  Prayers to his family, friends and Duck Down."
Ice-T added, "Sean Price of 'Helta Skelta' dies at 43…….. Waaaay too soon. RIP. Respect."