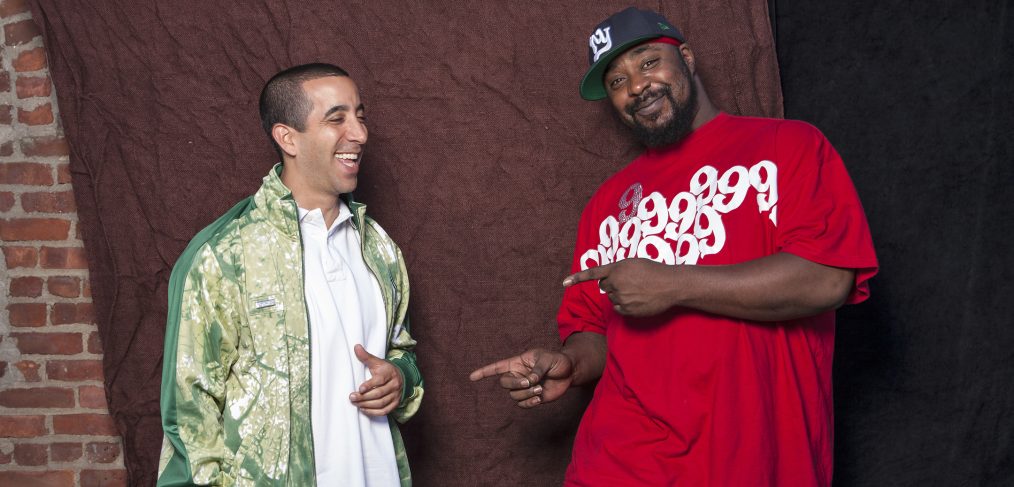 Dru-Ha Pens Emotional Tribute To Sean Price
I can't believe a year has gone by since you passed. You'd be the first to say time and life move on, don't dwell in the past, it is what it is, but this one is still hard to accept. I miss our phone calls, your jokes, bad moods, and attitude. You'd be proud of Bern, Shaun and the family. They pump your spirit and energy through their hearts, and represent your legacy and name everywhere they go. Bern specifically has become your voice. It's amazing to watch her put that work in the studio organizing and arranging all the music you left behind. She's become confident on that microphone too, delivering your verses with integrity at the numerous tributes in your honor. She has adopted your FOH attitude and bark; quick to bring order to the inevitable nonsense. Because of that, Imperious is on the way soon.
Your friends and fans miss you dearly. They stepped up supporting your mixtape and crowd fund campaign, helping to raise meaningful funds for the fam. I know you'd be against me putting the #'s out there like that, but it's a testament to the genuine love people held for you. I refrained from speaking on it through the year, but i'm still in awe that Shawn Carter reached out, and single handedly made a 25K donation in your name without seeking commendation. There were so many other notables from Eminem and Shady, but equally impressive the thousands of people who gave something. It demonstrated the utmost respect for you. I want to say thank you to all of them on your behalf. As you often said; the best nation, is DOUGH NATION. LOL
On the business side, we made bobble heads of you, zip drives to archive all of your music, socks, skateboards, hats, shirts, and in addition to the new album(s), we have an impressive commemorative box set on the way for the holidays. While you probably would've given us resistance about much of this, i know when you saw the final product, you'd be smiling. Buck launched his sneaker line TRPL if you saw them now, you'd approve. We celebrated Nocturnal's 20 year anniversary this year, even brought back the glow in the dark logo shirts for the occasion. Rock has been a rock, proudly representing for you, as you would have no doubt he would. At the Smif n Wessun / Mobb show last spring, you pulled me to the side and told me you were glad we were working with Young M.A. She's literally got the hottest record in NYC right now, it's remarkable to see.
As for me, you knew i had a baby on the way…. Well he was born 2 & 1/2 months premature on October 30, 2015. He is now thriving. Didn't name him Jebediah, (or NUHA) as you suggested, in fact until writing this didn't even bother to look up the name to see where you were coming from. I learned the name was Hebrew and meant friend / beloved of God. We went with Harvin, which you would know was in recognition of my father Harvey; but your suggestion was crafty and appropriate as usual. Amidst all your humor, there was substance. Wish we could share that conversation now, and tell you how happy I am to be a father.
So on this one year anniversary of your passing, I simply miss you too. I remain thankful for all the time and memories we shared.